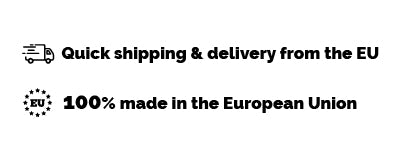 Our Black Club series perfume is a niche fragrance that offers the perfect blend of bergamot, cinnamon, and patchouli. 
We are proud to offer you a niche selection of daring fragrances created especially for Air Spice in Grasse, France. 
This oriental fragrance for men combines the scents of bergamot, cinnamon, apple and patchouli with the incredibly exotic shades of oak moss, cedar, vanilla, and musk.
50ml
Fully compliant with European regulations. Meets all product safety standards in Eu, EaEU, and USA.