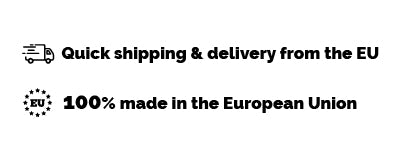 Ladies behold. Our Pink Club series perfume is a niche fragrance that offers a divinely feminine and floral aroma of mandarin, water jasmine, notes of vanilla and intoxicating warmth of amber, sandalwood and cashmere.
We are proud to offer you a niche selection of daring fragrances created especially for Air Spice in Grasse, France. 
50ml
Fully compliant with European regulations. Meets all product safety standards in Eu, EaEU, and USA.