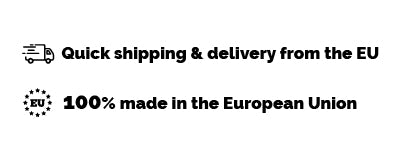 Sink your hands into a scent of divinely floral aroma of mandarin, water jasmine, hints of vanilla and intoxicating warmth of amber, sandalwood and cashmere.
Unobtrusive aroma after use.
Helps to soften and hydrate the skin.
All of our soaps are made with high-quality French perfume scents.
Let's achieve a smoother, more elastic, soft, and well-toned skin together!