Tobacco Club Eau De Parfum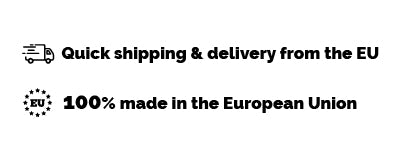 One word - UNISEX
Our Tobacco Club series perfume is a niche fragrance that offers the perfect blend of oriental spicy aroma of tobacco leaves and flowers, vanilla, dried fruits and enchanting notes of wood.
We are proud to offer you a niche selection of daring fragrances created especially for Air Spice in Grasse, France. 
50ml
Fully compliant with European regulations. Meets all product safety standards in Eu, EaEU, and USA. 
As good as the Tobacco Vanilla scent witch is the best!
Thank you for gifts!
You are the best!