Egyptian Cotton Aroma Ball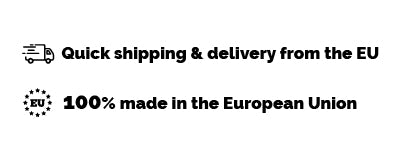 Hand-made scented ball - perfect for your home or office.
The ball is made of natural fibers that guarantee a long-lasting scent.
Completely harmless food coloring. We've used the same additives found in colorful foods and drinks.
It does not contain parabens, preservatives or petroleum-based solvents.
Strong and long-lasting scent - 30+ days guaranteed. 
Original and patented product by Air Spice.
100% of the materials used are made in the European Union. 
This product is fully compliant with all EU regulations. Our products meet all safety standards in the EU, US, and EaEU. 
The perfect gift!